Sixth Form Open Evening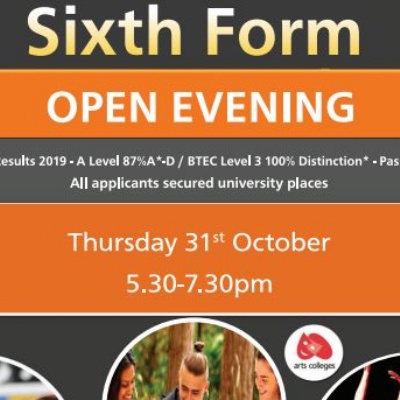 Thursday 31 October 2019 from 5.30 pm - 7.30 pm
It is vital that you make the right decision for your future and gather as much information as you can. As well as full information on all subjects we offer there will also be a talk by our Principal and Vice Principal at 6pm in the hall, this is repeated at 6.45pm. Our course guide and application form will be available on the night. This will also be available on our website from 31st October.
We are proud of our achievements at post 16.
An award winning sixth form that was rated 'GOOD' Ofsted 2019
Our objective is simple: to be the finest Sixth Form provider in England, guaranteeing you receive outstanding support in order to fulfil your true potential.