Post 16 Results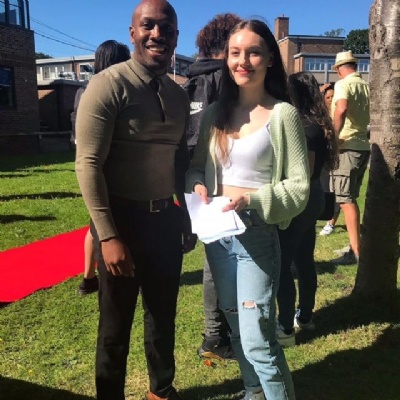 Another Year of Excellent Outcomes at Shirley High School!
Our students, like all those across the country today, received grades that not only reflected their hard work and commitment but gave valid recognition of their dedication and talent achieved in the face of global challenges and extreme external circumstances. At Shirley High School, we strive for excellence every day and within that we consistently display a strong desire to provide all within our community opportunities and choice over what they do with their lives.
Shirley High School students had another year of fantastic results with a third of students obtaining top A-level grades and over 90% achieving A*- C grades. The top performing student achieved straight A* grades and a number of others achieved straight As. As always, vocational subjects have performed strongly with nearly 60% of students achieving the top grades and the highest performing student achieving three D*s.
There was much excitement as students learnt of their University offers this morning, with many students gaining places at Russell Group universities, including Economics and Finance at Queen Mary's, Psychology at Southampton and Cardiff, Geography at UCL and Biochemistry at King's College.
The list of exceptional results is a long one so we would simply like to congratulate all our students for what they have achieved and know that they will all go on to become successful global citizens. We would also like to thank our hard working and dedicated staff that have gone above and beyond to ensure that the lives of those within our school have not been negatively affected by unprecedented global events.
Mr Myton, Principal, stated, "Throughout these challenging times we have reinforced to all our students that when they look back, they will reflect that where they are, will be despite of COVID and not because of it. COVID has changed the world, we all have to accept that and adapt to it. What will never change is that education holds the key to a brighter and better future for us all and these students have demonstrated the values required to be successful in a changing world. As a school, we continue to build on the significant improvements made since 2019 and will continue to do all we can for the students, staff and families of our wonderful school."
We are incredibly proud of this hard working, resilient group of young people and wish them every success for the future.
#weareshirley