Shirley High School Sixth Form
Our 2022 course guide is now available to view.
We welcome all Year 11 -13 students to apply and any non Shirley High School students are asked for references to be sent to us prior to their meeting.
Please contact Sixth Form if you have any enquiries.
Mrs C Kelly - Sixth Form Administrator (kelly@shirley.croydon.sch.uk)​
Sixth Form Virtual Tours:
To watch our sixth form film clip please click here.
Gwen - School Head Prefect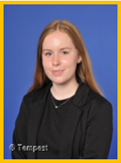 I've enjoyed every single year here, but none more than year twelve and I'm enjoying year thirteen just as much. With the constant support from teachers, small classes for lessons and interventions at weekends we're confident in our ability in the subjects we've chosen. I do Maths, English Language and Drama- each one is as enjoyable as the other, and the small class sizes- my smallest being just two people- means teachers can tailor classes for student's specific needs. As well as amazing academic support, the opportunities given at Shirley high are endless. Recently I went with the year 13 debate club to Royal Russell for the Model United Nations. We met many new people and learnt so much. University application processes have also been supported by many teachers in our year- through helping writing personal statements and finding universities best fit for us. The amount of freedom given whilst in the sixth form is also what makes it so amazing- we have so much supervised independent study to revise what we need to. Shirley is an enjoyable place to be, in lessons and out. I really hope you decide to join us.
Daniel- Deputy School Head Prefect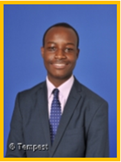 I'm a year 13 student studying Biology, Chemistry, and Physics. I chose to do these subjects as I have always been intrigued by Science its practical nuance in everyday life. Furthermore, studying medicine has always been a dream of mine and I look forward to making that happen next year God willing. Furthering my studies at Shirley was a no-brainer. With the progress I made in year 11 alone- especially in science, I could only fathom what my studies at A-Levels could entail. I knew that the dedication and interest from the teachers towards my learning would only grow as the classes got smaller and would intrinsically benefit me more than anywhere else would (as the teachers here knew me on a personal level). Currently, at Shirley we have an enrichment programme in which I have signed up for both: futsal (indoor football) and boxing classes. I find these of great help to me as they help me to both relax and zone out from my curricular subjects. I finally found out in Sixth Form that Shirley is truly my second home. From my conventional subjects, to interventions arranged by teachers, to my independent study- in and out of school hours- I spend a considerable amount of time at Shirley. I strongly believe that with this in mind, an environment of comfortability, stability, and patience is needed for any student to thrive. These are some of the things that Shirley have to offer; and this is why I picked Shirley.