COVID-19 (coronavirus) updates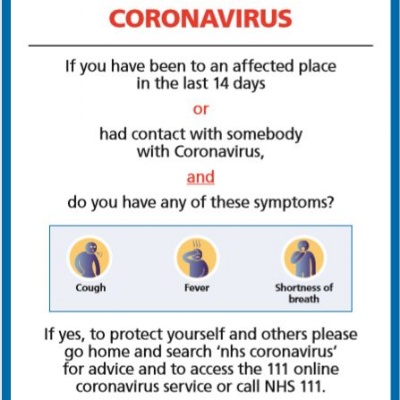 Please follow us on social media (Twitter, Facebook and Instagram) for up to the minute posts to keep you fully informed.
Once again thank you for your continued support during these exceptional times.
A message from Mr Myton - Principal
The global events that have taken place this term has produced challenging times for us all. As the proud Principal of our school and member of our global community, I am humbled by the actions of so many in our society during these unprecedented times. I would like to publicly thank the staff, students and families of Shirley High School and recognise all that has been done to try and maintain a level of normality over the previous few weeks.
As we approach the Easter break we are aware of the government expectations and guidance. We have taken the appropriate steps to consult with specific families, staff and our community. From this feedback, the decision has b​een made to fully close during this period for the health and safety of all involved. School will open again on Monday 20 April 2020 for the key groups that have been regularly attending since the government closed schools on Friday 20 March 2020. Should there be any changes to the groups expected to attend school we will of course communicate with you all straight away.
I would like to wish you all a safe and healthy Easter. The current situation is scary for us all but together we will get through it and come out the other side stronger. Please look after yourselves and your loved ones in the best way you can and please follow the guidance we have all been given to protect ourselves from this virus.
I look forward to seeing you all again soon. Stay safe! #weareshirley #weareallinthistogether
Mr Myton - Principal
Online Safety during the school closure
As our resources are predominantly online at the moment, we strongly recommend that all students download and complete the 'Think U Know' online safety resources found here:
Please do not hesitate to contact your child's Head of Year if you have any concerns about their safety or wellbeing during this period of school closure.
Free School Meals Scam - please be aware!
We have been made aware of reports of parents and carers of children in receipt of free school meals being targeted by fraudsters with messages such as ' If your child is entitled to free school meals send your bank details to the school and they will help with funding while the school is closed'. The email contains links for the parents to follow if they want to receive this funding – these links are fake.
SHS students who are entitled to receive free school meals will shortly receive vouchers to cover their costs during these exceptional circumstances.
If you have any queries please contact the school at office@shirley.croydon.sch.uk
Sixth Form Applications for September 2020
All sixth form interviews are suspended at present due to the COVID-19 outbreak. Students may still apply online by clicking here and will be contacted by email prior to enrolment.
Department for Education coronavirus helpline
The Department for Education coronavirus helpline is now available to answer questions about COVID-19 relating to education and children's social care. Staff, parents and young people can contact this helpline as follows:
Phone: 0800 046 8687
Opening hours: 8am to 6pm (Monday to Friday)
We will continue to keep you updated on a weekly basis and as soon as there is any significant advice to pass on.