Golden Lion Awards Ceremony at Fairfield Halls in Croydon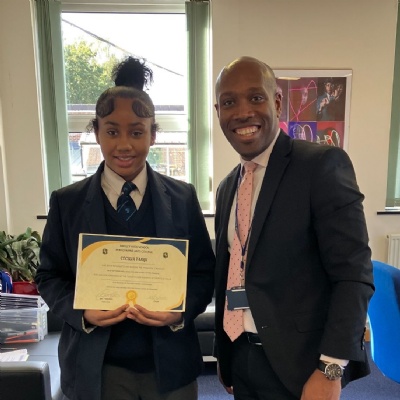 On Saturday 23 September 2023, Cecilia Takyi, 11E performed at the prestigious Golden Lion Awards ceremony at Fairfield Halls in Croydon.
The Golden Lion Awards organised by the Charles Gordon Trust is an annual show, celebrating community excellence.
The star-studded event, hosted by Richard Blackwood and Kas Crossley, saw Cecilia sharing the stage with names such as So Solid Crew, Britain's Got Talent's IMD Legion Dance, Slim the Comedian, Vocalist Michelle John and many more. The event was a glamorous and enjoyable night and as a school, we are very proud.
Congratulations to Cecilia and well done.