Admissions
Our Open Evening will be on Thursday 10 November from 5pm-7pm we look forward to seeing you then.
Our online application process will go live on the website on Thursday 10 November 2022.
Please contact Sixth Form if you have any enquiries.
Mrs C Kelly - Sixth Form Administrator (kelly@shirley.croydon.sch.uk)​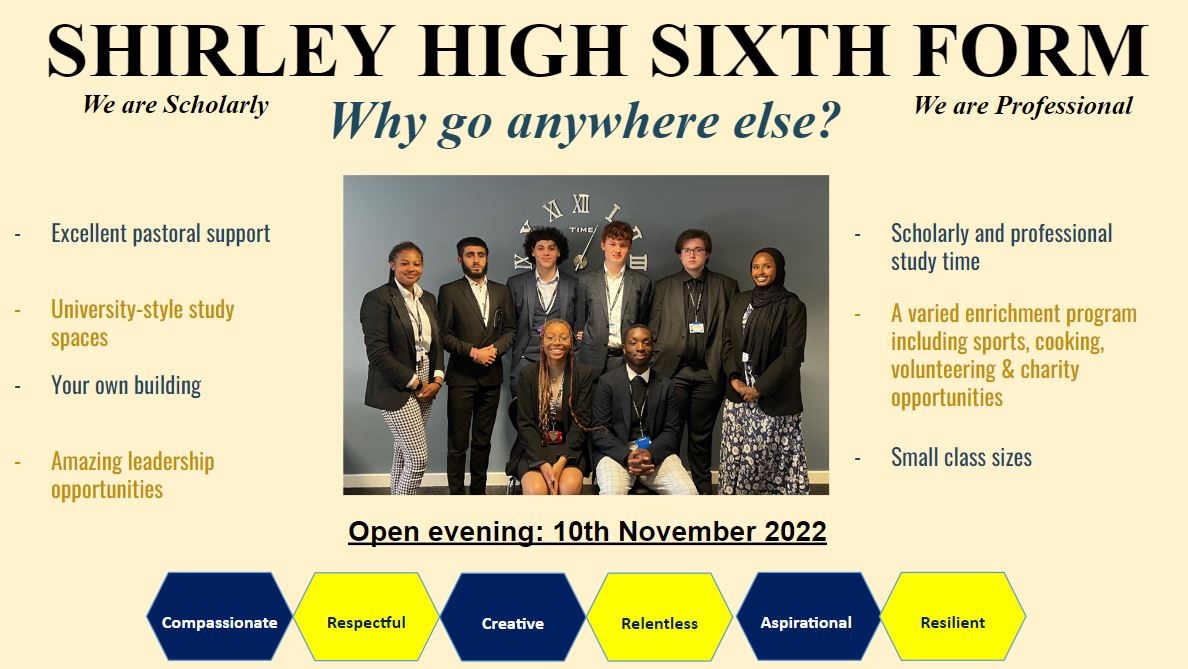 Sixth Form Virtual Tours:
To watch our sixth form film clip please click here.